T-R-I You're Local Roofing Contractor
TRI Roofing has been in the roof business for over 20 years serving the Research Triangle region with a love for all kinds of roofs: from your basic 3-tab asphalt shingles all the way to the fanciest shaker design.  In fact, you might say we have a passion for them!
Everyone deserves a good roof over their heads to protect those they love in addition to the asset they work so hard for.   In other words:  you simply can't afford not to have one.
Besides being the single most important protective aspect of your home or business, a well-designed roof can add so much value.  As a matter of fact a recent study concluded that a new roof ranks up there with a full kitchen remodel, adding an average of 75% of the value back into your home!
Whether you're a home owner or a business owner in Central Carolina's Triangle, consider TRI Roofing as your full service local roofing contractor. If you're looking for a Raleigh, Durham or Chapel Hill Roofing company, TRI is proud to be locally owned and operated we strive to deliver the best roofing service possible.
Why choose TRI?  Below are just a few of the many reasons…
Accurate Estimates
Time is money, and we hate wasting it - especially yours. TRI Roofing strives for accurate estimates on times and pricing, give us a call today to get yours free!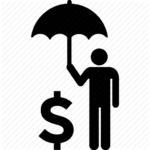 Fully Insured
TRI Roofing is made comprised of certified and experienced professional roofers and are fully insured to protect your home and assets.

Top Quality
We have access to a wide range of premium materials and always maintain experienced supervisors on site for quality control.
Make sure to fill out the form as thoroughly as possible (pictures are GREAT), so we can get back to you with the most accurate quote for price and time.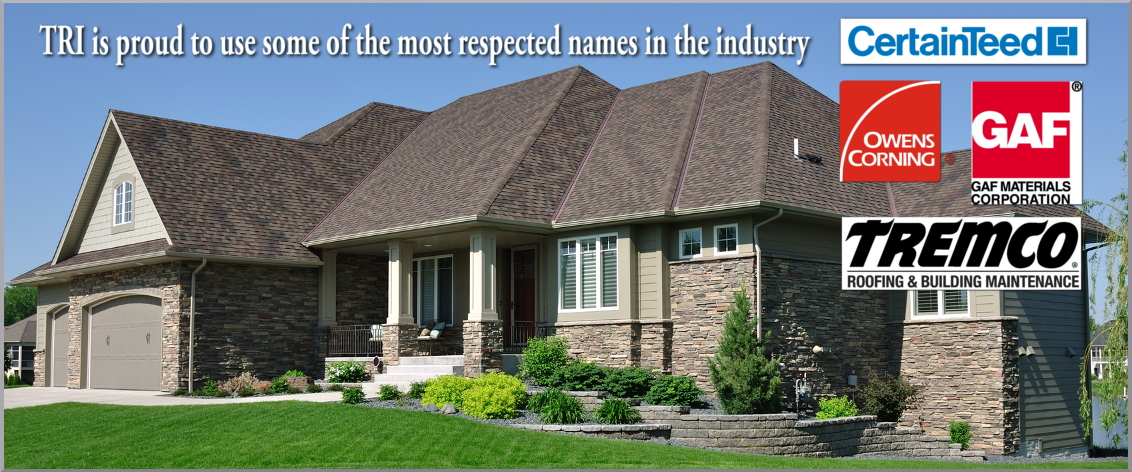 OUR CLIENTS
Over the years we've consistently found that dealing with informed customers lead to the best service, expectations and quality outcomes.  At TRI, we feel that it's in everyone's best interest to make sure that our customers are indeed informed customers.
As part of our service procedure, we always assist our clients in making an informed decision concerning their specific requirements. We understand that different customers have different roofing needs and preferences, and we have the deep knowledge to explain to the clients about their options. In the end, this helps our clients save time and money that would have otherwise been spent as a result of making the wrong decisions.  Check out our latest from the mountains of NC:
Thanks so much for help in replacing the roof on our mountain home in Brevard, NC!  After years of neglect we thought we were going to have to demolish this historic home.  TRI walked us through the rehabilitation and made us feel comfortable with the process.  The roof looks great and doesn't take a thing from the rustic look.

– Meaghan Dean, Durham NC
With this commitment, we've built a number of great customer relationships.  See what our customer have to say about our top-notch service and quality…
What I thought was a minor leak, turned out to be a major one. The guys at TRI Roofing showed me the extensive damage and walked me through the steps for a quick repair. Since this was a leaky pipe, it was covered by insurance and TRI was extremely helpful in documenting the repair. Thanks again!!!
We'd always wanted a metal roof, and thanks to George at Roofing TRI, my wife and I were able to make it happen at a price that fit into our fixed budget.
Hey guys! Thanks for a wonderful job on the flat roof above our garage...It was a real mess and I really appreciate you fixing some rotted wood for free. Let me know if you need me to recommend. THANK YOU!
Solid group of guys. Estimate for an architectural asphalt shingle roof was accurate even though it took a tad longer than expected. Also, I did have to remind them to clean up. Other then that, I appreciated their service and our roof looks really nice.
We like roofing, and we like to write about.  Check out our blog posts, pages and resources for everything you need to know about roofs of all shapes and sizes.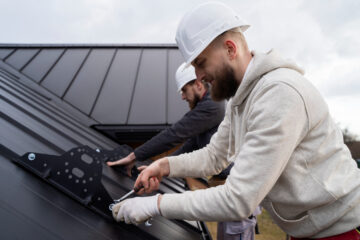 Local Roofers Vs National Roofers
When it comes to roofs for your residential or commercial building, you have the final decision on whom to call to create the roof. The roof is a very important part of the building as it protects the whole house [...]
Read more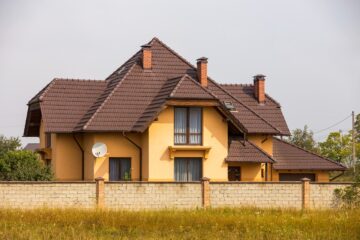 The Advantages and Disadvantages of a Steep Roof Slope
When having your home built, there are many different decisions to make. Aside from the materials used for your roof, the angle or slope you would like your roof also has several options. Should you opt for a steep roof [...]
Read more